Best Digital Marketing Agency in Delhi NCR
We specialize in digital advertising and creativity, based in Delhi.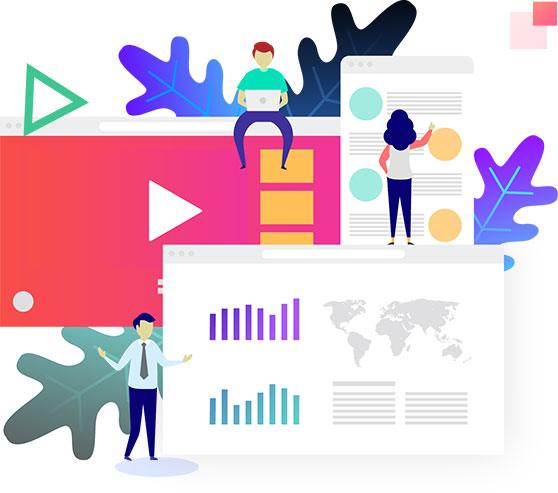 Adflack, a leading digital marketing agency in India, offers excellence in SEM, SEO, SMM, Google Adwords, and Content Writing services, powered by a passionate team of creative and data-driven professionals who are dedicated to helping your business thrive and succeed with the latest tools and strategies.
We use a strong technological ecosystem to connect consumers' emotions and drive business growth through creative services, interactive designs, and strategic digital marketing solutions for high-end, responsive websites.
As your trusted digital marketing partners, we leverage our strengths and skills to deliver impactful results.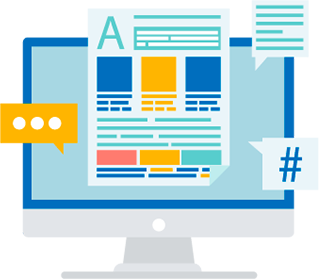 Competitor Research
Analyzing and understanding the strategies and tactics employed by other websites ranking for similar keywords in order to inform and improve your own SEO efforts.
Google Analytics
Tracks and reports website traffic, user behavior, and other key metrics to help website owners make informed decisions about their online presence.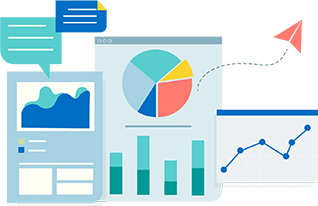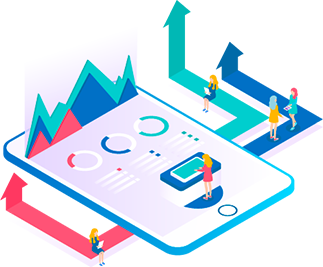 Unique Content
Original, high-quality information or media that is not duplicated or copied from other sources and provides value to the reader or viewer.
Thematic Links
Hyperlinks placed within the content of a webpage that are contextually relevant to the surrounding text and relate to a specific theme or topic of the webpage, in order to improve SEO and user engagement.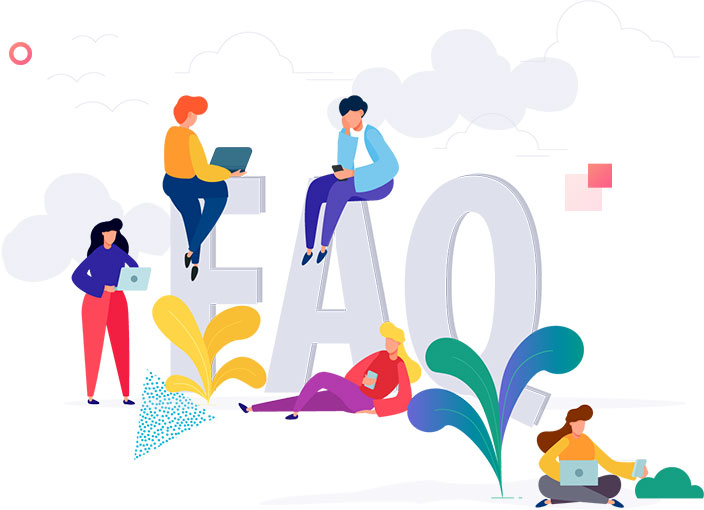 Planning an SEO strategy involves the following steps:
Define your target audience and keywords

Conduct a thorough website audit and competitor analysis

Develop a content strategy that aligns with your target audience and keywords

Optimize your website structure and on-page elements such as titles, meta descriptions, headers, and URLs

Build a strong backlink profile through link building and outreach

Monitor and measure your results using analytics tools and adjust your strategy accordingly.
Using SEO to build brand awareness involves:
optimizing key elements of your website for search engines, 

creating valuable content, 

identifying relevant keywords, 

building a strong backlink profile, 

targeting your core audience, and 

using local SEO strategies to increase visibility in local search results.
Creating new backlinks involves the following steps:
Identify relevant websites and blogs within your niche or industry that have a high domain authority.

Reach out to these websites and offer to write a guest post or contribute to their content in exchange for a backlink.

Create high-quality, valuable content on your own website that other websites will want to link to.

Use social media to promote your content and increase the likelihood of it being shared and linked to.

Participate in online communities and forums related to your niche or industry, and include a link to your website in your signature or profile.

Use broken link building to find broken links on other websites and offer to replace them with a link to your own content.